Tell Us About Your Project, We Can Help
Our History
INTEGRA helps industry leaders achieve bolted joint integrity to ensure the ongoing safety and reliability of the energy infrastructure. Dense energy sources produce unique challenges in leak prevention and control, requiring targeted solutions designed to address real-life problems. INTEGRA is the solution provider industry leaders turn to time and again to resolve these issues and prevent new problems before they arise.
The energy infrastructure is critical to society. We cannot live a modern life without reliable power. From fertilizer plants, to oil and gas refineries, to hydrogen fuel cells and nuclear energy, INTEGRA helps produce the products the world uses on a daily basis. We ensure the safety and reliability of the energy infrastructure so that it keeps ticking along, doing the good work that it does in service to humanity.
Real solutions to real problems
INTEGRA was inspired by the personal experiences of owner Gord Britton in 1984. An engineer working in the energy industry, he became responsible for helping to ensure the leak-free status of a plant following a serious mechanical failure that had resulted in a devastating fire and explosion. Witnessing the aftermath of that disaster brought to life the seriousness of joint integrity failure and the impact on workers and their families, the neighbors that depend on these critical facilities, and the environment itself.
Certainty of outcome in an uncertain world
When joint integrity fails, businesses suffer, and loss of production is just the start. Our customers operate complex installations requiring multiple applications to run simultaneously, and even small hiccups can cause large problems. INTEGRA works with businesses to deliver
real solutions to real problems, focusing our unique skills in those areas where we add the greatest value. We know how to make joint connections reliable. We can make them do the job they are designed to do: transport fluid or gas safely from one end to the other without incident. Without leaks. Without disaster. These plants are designed to do that, and we help them operate to their design. We deliver certainty of outcome in an uncertain world.
A relationship of trust built on integrity and experience
That is why industry leaders come to us. They rely not just on our commitment to safety and reliability, but also on our decades of experience. They trust that we will help them achieve their business objectives with a high degree of integrity. They can give us a task and trust that we have done this before. That trust allows our customers to bring their complex joint integrity problems to us. They rely on our ability to handle that complexity so that they don't have to. So that operations can continue to run smoothly, safely, and predictably.
Life is a constant challenge. We help our customers navigate the process of identifying issues, planning, acting, and reflecting on the outcome with each new obstacle that arises. We utilize our unique ability to deliver solutions with relentless, detailed focus. That is what INTEGRA brings to our customers, and that is what we can bring to you.
Joining the Flexitallic group – 2023
On January 9th, 2023, INTEGRA Technologies was acquired by the Flexitallic group to become the world's first Total Joint Integrity™ company. Flexitallic's 100+ years of industry experience and engineering capabilities combined with INTEGRA's vast offerings of specialized services, equipment rentals, and custom bolting products will ensure zero leak outcomes in critical industry applications. Together, we will focus on solving problems at every stage of a bolted joint's life cycle.
Power to the future!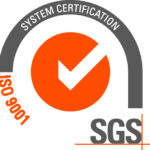 Leadership Team
Meet our team that is focused on delivering zero-leak outcomes for our customers
Values & Beliefs
Work is a central part of our lives. INTEGRA is committed to partnering with all employees to ensure that each of us feels valued and supported to make meaningful contributions that ensure our success as a company.
Our Values and Beliefs are the foundation of who we are. We believe in high standards of trust and integrity that we apply equally to our relationships with customers, suppliers and coworkers.
INTEGRA is as strong as its people. With this core understanding, our vision is to cultivate and sustain job satisfaction by intentionally fostering a fulfilling environment where employees' unique abilities are understood, utilized and nurtured.
The INTEGRA Difference
ENGINEERING
We understand the importance of engineering, both in the design of products and the development of services.
GETTING THE JOB DONE RIGHT
GETTING THE JOB DONE RIGHT
We get the job done right understanding the How and the Why.
PROFESSIONALISM
We combine integrity with services, processes, procedures, talent and know-how.
SETTING THE BAR HIGHER
We set the bar ourselves because we are able to set it higher than anyone else.
EXCELLENCE
We don't become so diversified that we can no longer do our job with excellence.
GOING THE EXTRA MILE
We look for ways to provide lagniappe (a little something extra) to each customer.
One of our experts will be in touch within 24 hours to provide a free quote and advice.