The goal of INTEGRA Technologies is to provide a safe and healthy work environment through the prevention of occupational injuries and illness in accordance with industry standards.
The objective of our Health and Safety process is to reduce injuries to ZERO. In all cases, INTEGRA Technologies personnel will adhere to our customer's safety procedures and requirements while on their premises.
INTEGRA reports zero recordable accidents across all business units
Accidents can alter a family's life forever.  We have a shared responsibility to all employees to return them home to their families safely.  At INTEGRA we believe in providing quality services and products that deliver ZERO accidents, ZERO defects and ZERO delays.
I want to recognize and offer my gratitude to all for achieving ZERO accidents in 2016 and marking a milestone of three years of ZERO recordable accidents. This feat was once again accomplished in 2020, which we are very proud of, given the global pandemic and stresses that accompanied it.
Our responsibility for safety extends from our employees to our co-workers in the field, our customers and to the public.
At INTEGRA Technologies, everything we do, we believe, ensures the ongoing safety and reliability of the energy infrastructure that serves society.
A common safety slogan is "Safety is No Accident."
Safety occurs by deliberate intention, design of products and processes, training of people and the will of action, enabling us to return home safely each and every day.
INTEGRA Technologies "S.M.A.R.T. Card" and onsite auditors program was put in place to bring awareness to all potential dangers, watching and reporting unsafe conditions adhering to policies and training.  This has benefited the employees, other co-workers and our industry adding to the success we've seen in ZERO recordable incidents across all of our business units.
As we move into a new year, we need to continue our focus on field execution which requires us to use our hands to pull, grab, twist, lift, hold and manipulate.
Hand injuries make up 50% of all injuries in the energy industry.
Personal protection equipment is critical to protecting hands.  At INTEGRA we remember that PPE is the last line of defense.
Our first line of defense is training on safe use of all equipment we use to perform our jobs.  INTEGRA continues to invest heavily in training, offering specialized training programs to our employees as well our contractor and customer personnel across North America.
INTEGRA also recognizes the industry demand for "hands free" tools.  In response INTEGRA's Engineered Products as part of "Protect your Hands" program, have designed and introduced revolutionary technology such as Velocity Washer™, BlackHawk™ Nuts and TALON™ ART tensioners allowing for "hands free" bolting,  reducing and eliminating hand pinch points.
Staff are encouraged to continue to eliminate distractions paying close attention to the job at hand and continue to return home safely to your families. Thank you to all of our employees, particularly our field technicians working long hours and in harsh conditions, for your continued focus to achieve our goal of zero accidents.
Written by: P. Gordon Britton, President and CEO, INTEGRA Technologies
The INTEGRA Health & Safety Process will:
Assign responsibility for health and safety programs to all INTEGRA employees.
Develop and enforce health and safety rules. As a condition of employment, all employees must safely cooperate with these rules.
Instruct employees in safe working techniques and health practices and maintain records of Employee training.
Provide necessary and appropriate personal protection equipment and instructions for its use and care.
Maintain a program of health and safety inspections to find and eliminate unsafe working conditions or practices, control health hazards, and comply with the health and safety standards for every job.
Maintain up-to-date accident record keeping statistics and promptly investigate every accident to determine the cause, and initiate corrective action to prevent a recurrence, as required.
Develop and implement specific programs to meet health and safety standards as established by regulatory agencies. Review and update as necessary.
Ensure employees understand the Right to Refuse Imminent Danger.
We are prequalified to work with you.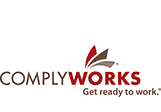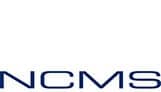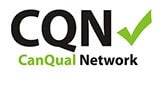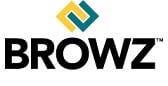 One of our experts will be in touch within 24 hours to provide a free quote and advice.