When it comes to major plant outages and the need for machining services, INTEGRA Technologies is your go-to solution. We specialize in a wide range of services, including pipe cutting, weld prepping, and heat exchanger re-facing, which help you solve complex problems during plant shutdowns. With our proven expertise and customized equipment, we can meet the unique requirements of bolted gasket assemblies, such as raised face and ring-type joint flanges, as well as heat exchanger and manway flanges up to 144" in size.
At INTEGRA Technologies, we boast a team of experienced technicians who excel in working within the confined spaces of pressure vessels. We understand the challenges presented by restricted access areas and varying pipe diameters and wall thicknesses. To address these complexities, we provide special purpose machines tailored to suit your specific needs. Our ability to simultaneously cut and weld prep offers a significant advantage in many applications, ensuring enhanced efficiency and precision.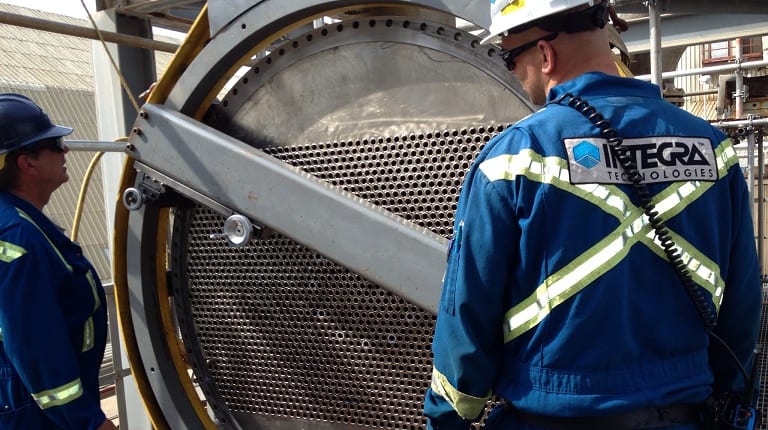 Experience the efficiency and precision of INTEGRA Technologies in field machining services. Trust us to handle your pipe cutting, weld prepping, and heat exchanger re-facing needs with expertise and precision. Contact us today to discuss your project requirements and let us provide you with the reliable and high-quality solutions you deserve.
One of our experts will be in touch within 24 hours to provide a free quote and advice.