Hydrostatic Testing: Overview, Functioning, and Benefits
What is hydrostatic testing?
Hydrostatic Testing is a pressure-based assessment method used to test the structural integrity of vessels that hold and/or transport fluid or gas. Hydrostatic Testing detects leaks in a variety of objects, including industrial piping systems, gas cylinders, plumbing, boilers, and storage tanks.
How does Hydrostatic Testing work?
While there are various methods for conducting Hydrostatic Testing, each method generally works by filling the system in question with either water or compressed air and then pressurizing the system up to 1.5 times the design pressure limit.  The system is then monitored for visible and/or measurable leaks during a pre-specified amount of time.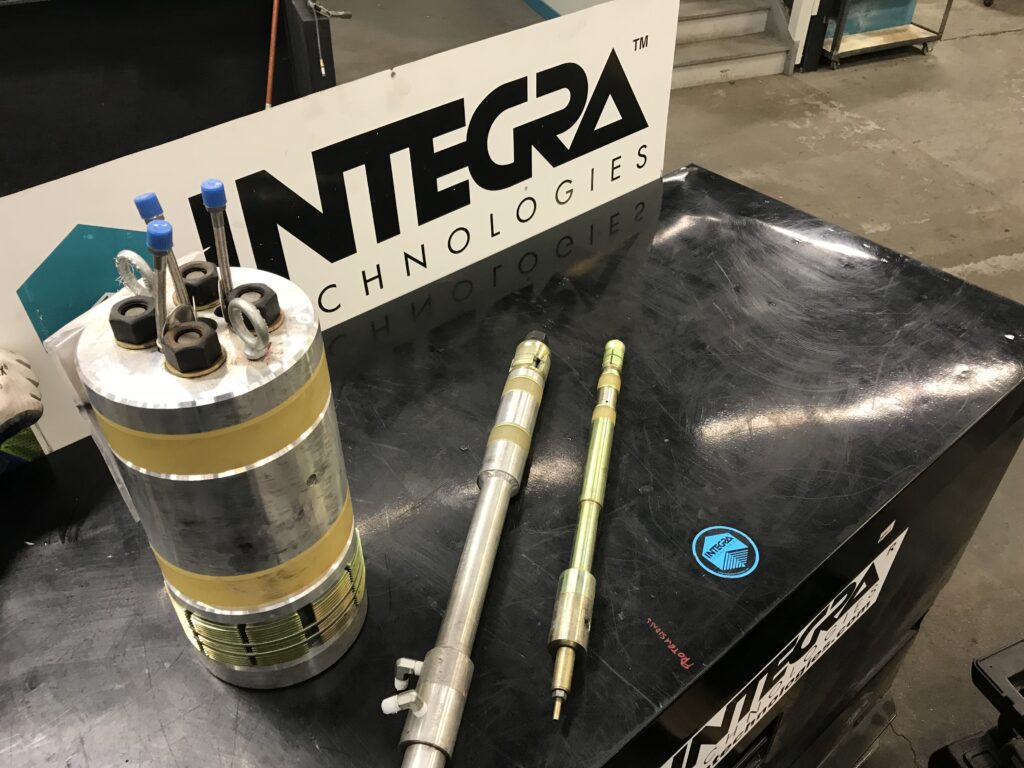 When is Hydrostatic Testing required?
Hydrostatic Testing is performed on newly constructed pipelines or existing piping systems to monitor for leaks. It is also used to test the integrity of new welds.
Benefits of Hydrostatic Testing
Hydrostatic Testing can detect leaks before systems are operational, reducing the emissions of volatile organic compounds and eliminating reportable leaks. Furthermore, Hydrostatic Testing can assist with the identification of faulty equipment, preventing the potentially catastrophic impact of leaking hazardous materials. Finally, Hydrostatic Testing can reduce downtime by facilitating timely leak detection and repair when conducted by experienced technicians.
Common applications in the industry
Hydrostatic Testing is most often used on newly constructed pipelines during commissioning and startup. It can also be used on turnarounds, however, to detect the presence of possible leaks or integrity issues.
Can Hydrostatic Testing cause damage?
When performed by experienced technicians or engineers with the correct pressure tools, Hydrostatic Testing is a safe and effective method for detecting and locating leaks and integrity issues and will not cause damage.  Precise care is required regarding design and operating pressure ratings to ensure safe implementation of Hydrostatic Testing. Furthermore, in cases where pneumatic hydrotesting is required, additional safety procedures and requirements ensure the safety of the testing process.
When improperly conducted, however, Hydrostatic Testing can result in accidents which can cause injuries or even deaths. Most accidents resulting from improperly conducted Hydrostatic Testing are associated with the sudden, unintended release of stored energy causing the failure of equipment such as flanges, gauges, or valves.
How can INTEGRA Technologies help?
INTEGRA Technologies has trained, experienced technicians proficient in safe and reliable Hydrostatic Testing methods. We can perform Hydrostatic Testing services up to 2,250 psi and can accommodate pipe sizes from 0.75" to 30". Our double block and bleed test plugs reduce testing time by detecting leaks with less than a gallon of liquid. If you prefer that your own technicians conduct the assessment, INTEGRA Technologies' rental inventory offers a wide range of pipe isolation plugs to increase testing accuracy while protecting the interior walls of pipes and pressure vessels. Our tools and expertise can ensure that your leaks are detected quickly and dependably, reducing downtime and increasing production on all your critical equipment.